Jet Edge International's ascent continues
---
On the heels of private equity funding, Jet Edge invests in its core to lock onto a bright future. Perfecting its infrastructure is a key objective.
AFTER CONTINUED growth and private equity funding, Jet Edge International is focusing on perfecting its infastructure to enable the firm based in Van Nuys, California to deliver the most robust aviation services platform in private aviation. A significant investment in technology coupled with the addition of 14 new tails in the past six months through multiple management deals promises to strengthen Jet Edge's position as a leading private aviation firm. Complementing the arsenal of aircraft is an expanded executive team within the firm's Jet Edge Partners whole aircraft sales division. Jet Edge has closed multiple management deals throughout 2019 with various fleet additions of top-tier aircraft from Gulfstream, Bombardier, Embraer, and Dassault. Among the 2019 additions to the Jet Edge fleet are two GVs, a GIV-SP, G450, as well as a Falcon 2000 aircraft. The company is also in the process of onboarding two GIVs, a G200, two VIP-configured BBJs (Boeing Business Jets), and a Global Express to be based in New York. The company's current fleet has grown, but remains focused on super-mid size, large-cabin, and ultra-long range aircraft.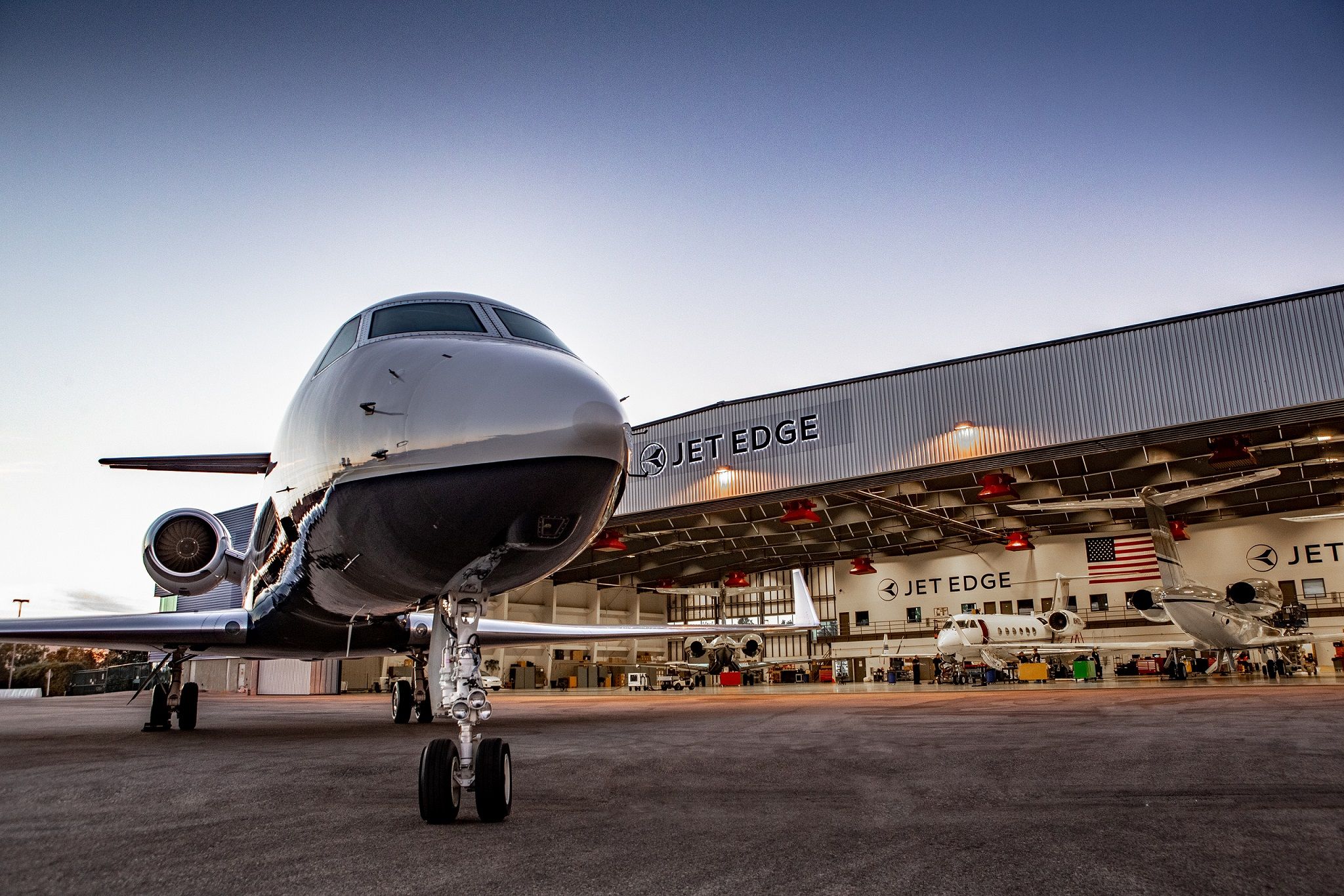 "We are laser-focused on continuing to develop game changing technology and optimise our platform," CEO Bill Papariella says. "We are as passionate as ever about delivering on our commitment to being among the safest and most transparent aircraft operators in all of aviation. We have invested heavily in people, systems, and technology that now allow us to deliver a complete, end-to-end aviation services solution."
Papariella is referring to a massive overhaul of Jet Edge's technological infrastructure, which includes a large investment in IT upgrades to build some of the industry's most cutting-edge technology. The company is building a digital system that tracks everything from bringing aircraft to the fleet and operating/maintaining the aircraft, to ultimately the aircraft sale. The company has also invested heavily in transparent and real-time communication with its owner base through a digital and mobile owner portal to ensure that owners are continously connected to their aircraft and its performance. That system began in the third quarter of this year.
The company's chief revenue officer, Jonah Adler, adds: "The second and third quarter have been marked by a state of the art technology build out, which benefits our aircraft owners, distribution channels, vendors and employees. Leveraging our new technology to drive revenue is already working, which is evident in the uptick in new aircraft joining our fleet and increased third party distribution channel revenue."
Jet Edge has also bolstered its executive team in order to fortify its goal of being the premier private aviation services solution. Kevin White was appointed president of Jet Edge Partners in May, 2019, bringing two decades of institutional knowledge and aircraft trading experience to the role. White has played an integral role in many of the most successful aircraft trades in the private aviation industry, and has been involved in more than 150 aircraft transactions including a significant amount of trades within the current Jet Edge managed fleet. His new role leading the Aircraft Sales and Acquisitions team at Jet Edge Partners further strengthens the company's leadership position in the new and used aircraft segment, aligning Jet Edge's platform for increased fleet growth as well as on-demand asset analysis for its owners and potential customers. Also joing Jet Edge is former XOJET exec Clayton Smith as the new vice president of sales.
"We now have the largest and most efficient floating fleet of heavy jets in the US"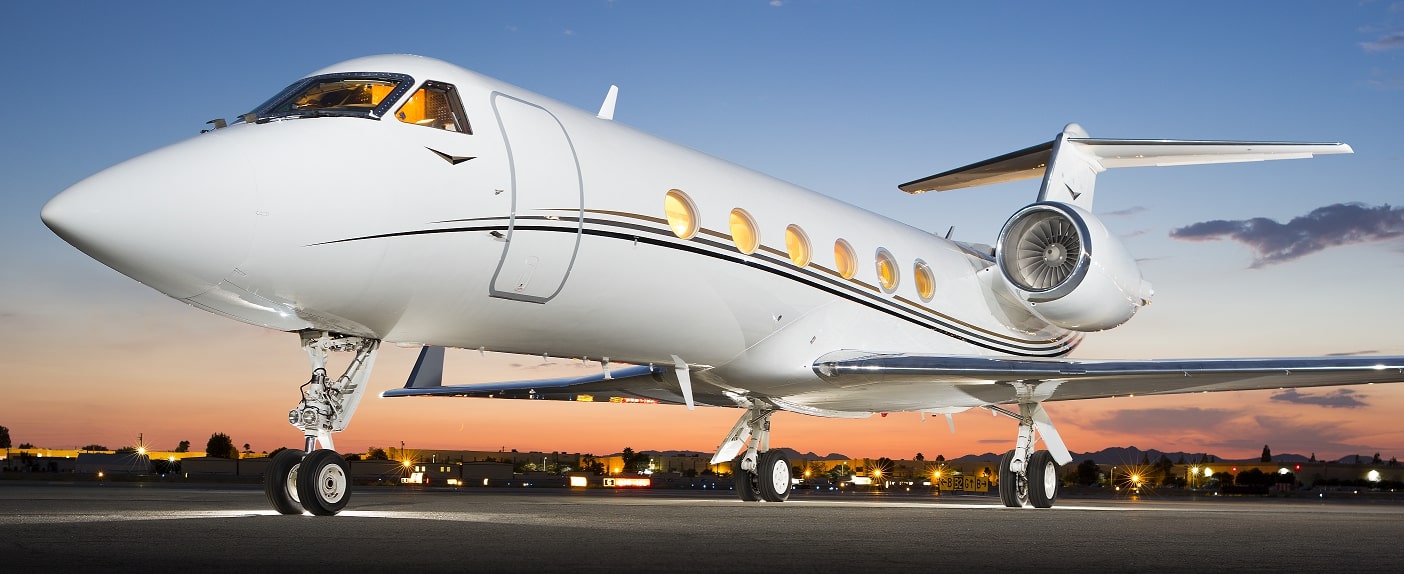 In addition to the expansion of the Jet Edge executive team, a strong demand for a floating Gulfstream fleet offering has prompted the company to continue to grow their point-to-point fleet. The Jet Edge floating fleet concept enables white label, point-to-point, one-way private jet charter using a dynamic pricing model. The fleet currently consists of 15 large-cabin Gulfstream jets. "We now have the largest floating fleet of GIV in the US," Papariella comments. "There are no other US-based fleets of floating large-cabin aircraft that are supported by the type of safety, operational platform, and technology that has been established at Jet Edge."
Jet Edge is also planning to enter the Boeing Business Jet charter business, an area the company says is untapped in the current marketplace. Aimed at Fortune 500 companies, heads of state, and entrepreneurs enjoying recent IPO windfalls, the service would utilise two floating VIP-configured BBJs for US based global charter. "We couldn't be better prepared to enter this new phase," the CEO says.
Although 2019 has been a year of aggressive aircraft sales and acquisitions, Papariella asserts that the firm is focused on strengthening its mission to become the world's safest and most trusted end-toend private aviation platform.